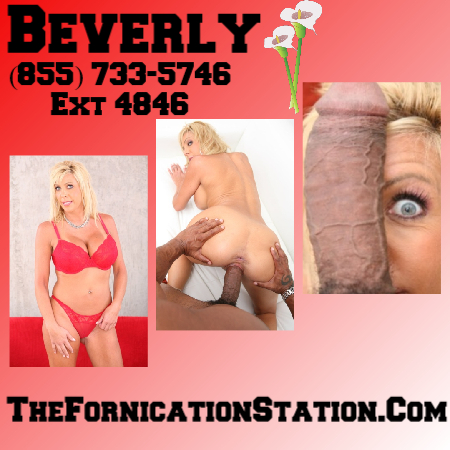 I am full of BBC sex stories. That should not come as any surprise to anyone who knows me. Or even anyone who has visited my phone sex page. Trailer park whores know their way around big black cocks. I watched my mother handle all those black men when I was growing up. My mom fucked black men out of necessity. In the 70s, in a trailer park in Florida, black men paid to fuck a white whore. They still pay, but I fuck for pleasure and the occasional bag of coke.
Big D came through the truck stop last night but instead of resting there, I sent him to me. He parked his truck in my back yard and spent the night partying and fucking his favorite blonde fucking whore. He brought me some great cocaine too. Even some pussy weed from Chicago. Illinois legalized weed for both medicinal and recreational use, so he gets me that high grade stuff that makes my panties wet at the smell.
I Love Big Black Monster Meat
Nothing gets my old trailer park pussy wetter, however than his big black cock. Not only is his cock long but it is thick too. We took some pictures together to illustrate his girth and length. I fuck a lot of black dudes, but Big D will always be my favorite. And not just because his cock is the biggest either. Although, that does not hurt, Big D treats me well too. He brings me drugs. And he eats pussy so good. I mean after he finishes his tongue lashing on my cunt, I am nothing but a puddle of wetness, LOL.
Last night was no different. Between him eating my pussy, giving me some great drugs and fucking me senseless with his big anaconda, I can barely walk and talk afterward. Hell, I am still sore today. But my sloppy wet pussy hurts so good. I will miss Big D, but even this trashy BBC whore could not take his fat meat stick every day.