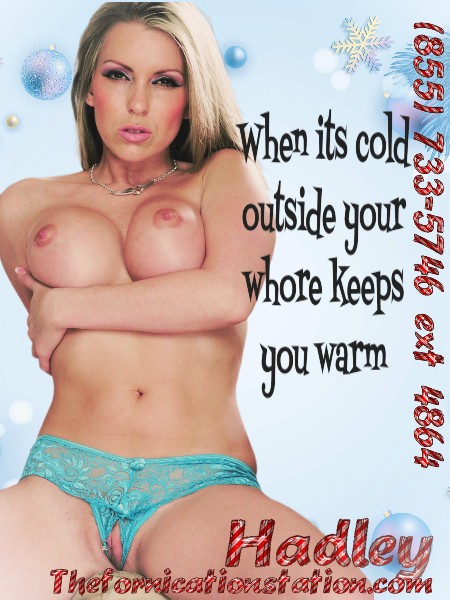 Gangbang whore knows that you need to score! It's the time of year that we hookers look forward to! Our club has a two-for-one special lap dance for men in Santa outfits. And I bet you can guess that that also means that The VIP room is serving up specials for Santa! Especially Santas who love us to be fucked by more than one Saint Nick at a time! 
Santas love to be watched, so we make sure to give them the best seat in the house. And By the way, More of the Mall Santas have a great cocaine habit and I do not blame them. All those crotch goblins drive them crazy in one way or another! Wink, wink!

Gangbang whore Hadley loves when Santa is cumming to town! 
Every Santa Loves that I am Known as the dealer's Big dick sucker Blonde pass-around. However, there is this one Santa who works at the Orphanage and is packing a big present in his pants. I love a nice big white or black dick any time of the year!  His cock is massive and the money he makes dealing that snow has him ready to fuck a few Santa helpers in a row.
Every whore is vying to get in the Vip and on his dick! This Big dicked Chris Kringle also enjoys us whores getting reamed by Big dicks And not just one or two! He pays for up to five men to be pounding a single whores cunt working that night! I guess Santa's Train is cumming early this year! Toot, Toot!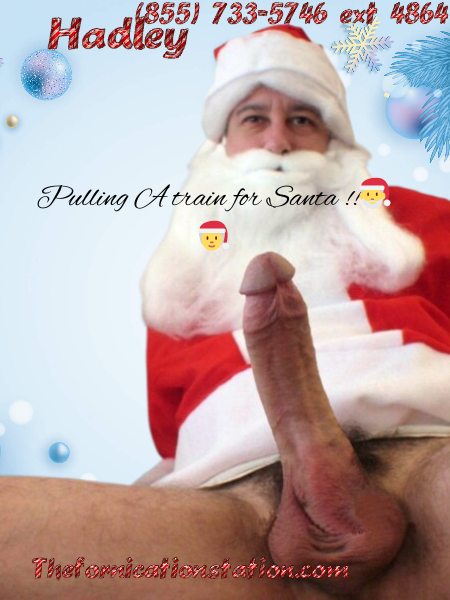 Blonde fucking whores like me fuck a lot of Saint Nick's cock to get the dope! Our girls are more than happy to provide a special show for Santa and his guests. So come on down to Haldleys Vip's room and join in the Santa train fun!