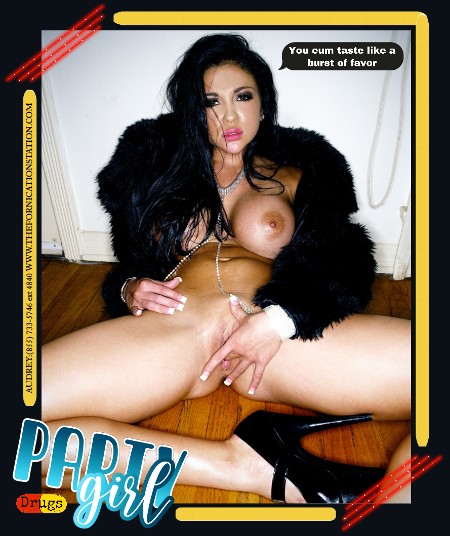 I bought my slave a sex doll since I will no longer be pleasing his measly cock. He was brought into my world to be used as a mule, nothing more and nothing less… He should have known a girl like me is by-far out of his league. He is the one who continued to pursue me. I tired walking away but he didn't listen, he instead decided to stay even though I prefer BBC. Well, that was a decision he made! Now, the only pleasure he gets out of me is when he is down on his knees with his dick inside of a silicone doll and my cum filled cunt drooling all over his face. His dick is the size of a Vienna sausage literally, length and width; they are nearly identical.
When I first met him, the thought of his wallet is what made my pussy orgasm time after time. Then there came a point where the little dick loser had overstayed his stay. The thought of his wallet wasn't enough anymore.. My cunt was pleading for pleasure, real pleasure! I called up the dealer to have him bring over my usual batch that the worthless clit having faggot would pay for. OMG, I had never been so horny…I felt deprived! When he walked through the door and laid the batch out on the table for me to test, I couldn't help but ask if I could test a line off of his dick. The thought made my Sloppy wet pussy tingle.
He took his big black cock out and drew a thick line of cocaine down his 9 inch dick. As I dragged my nose down his cock my pussy tingled… The smell of his big black nigger dick hardened my nipples.
I couldn't hold back, when my nose was brought back to his juicy tip, I dropped my jaw and sucked up every inch of his Big black cock. The deeper into my throat he dug the wetter my pussy had gotten. I said fuck it and milked my first big black cock in front of my newest paypig. His clit stiffened and he managed to squirt inside of his trousers without contact. I made sure to swallow up a nice thick black seed inside of my teased pussy! The little dick loser has finally accepted that, for him I will only be a Creampie slut with a full serving of cum for him to eat, daily!