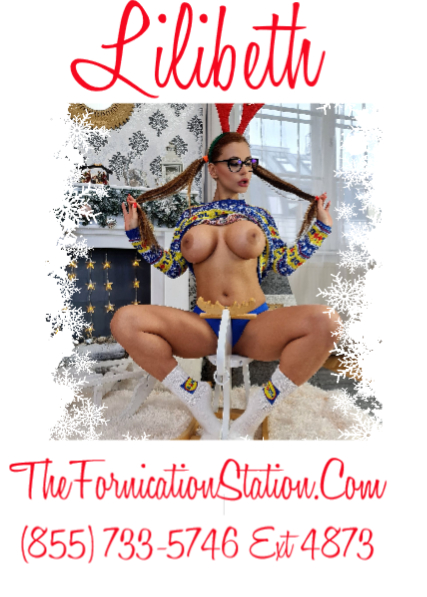 Dirty phone sex is my outlet. This is a side gig for me and a creative outlet for me to vent and share my dirty escapades. My life and my fantasies I cannot share with just anyone. And I have few friends outside my family. As a trophy wife with no formal education or proper upbringing, I never fit into my husband's world. Although, I can fake it when I need to. And the holiday parties have begun, so I need to fake niceness to bitchy fellow trophy wives.
I dress up sexy, but not too provocatively to make all the wives jealous. But I cannot help but make them jealous. I am younger and hotter and all natural too. This party was full of freshly Botoxed women. I mean some of them had so much Botox in their faces they looked plastic. Nothing fake on me. Not even my hair color. Okay, maybe my boobs are not all real. But I do not need Botox and that drives some of these Hollywood wives crazy.
Do Not Fuck with a Trailer Park Whore
Since every woman at this party ignored me, I gave my attention to their husbands, and sons. One wife, Julie, is the queen of the mean girls. The rest of the wives follow her lead. And she thinks I am nothing but a trailer trash whore. Although she is right, I am a far cry from the dumb hick she thinks I am. I let her do her backhanded compliment shit. She cannot knock me down. But I can fuck her husband and her son in her bed at her party,
Since she attempted to flirt shamelessly with my husband, I seduced the men in her life. Together too. I marched them right into her bedroom and fucked them both on her bed. My husband lets me have fun. He would never cheat on me. Plus, he likes his women much younger than that old biddy.
This old cunt will never know I let her son and husband tag team me in her bed at her own party. But I have the satisfaction of knowing I left her party with a cum filled cunt from the men in her life. I did leave her a present though. A big wet spot of my cunt juice mixed with both her husband and her son's sperm. Never fuck with trailer trash, Julie.