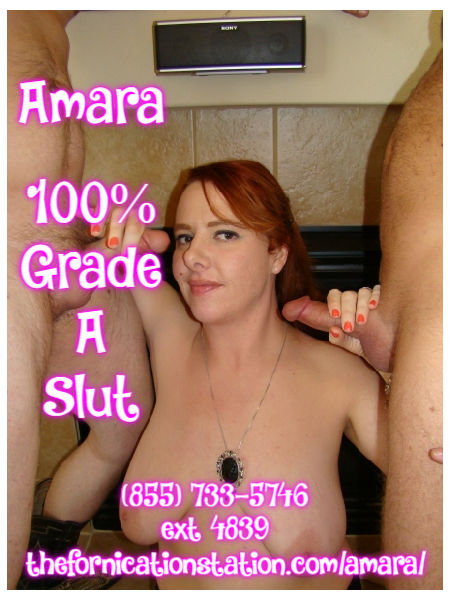 Amara Sucks A Mean Cock 
My dirty nasty mouth's sole purpose is to be a Big dick sucker. I love having a huge fucking cock throat fucking me. 
Last friday I went out and got pretty wasted. I also needed some money and I knew just how to get it. Standing up on the bar I announced "Twenty Dollar blow jobs and you can cum wherever you want for another twenty."! That was bound to make me some money. I headed to the bathroom to wait for my first client. 
He walked in with his dick already out and it was fucking massive. Probably like 11 inches long and as fat as his fist. Seriously, it was so big I did not even look at his face. He shoved that giant sausage into my mouth and grabbed the back of my head for leverage. He pounded my cum dumpster mouth hard. Pushing that mushroom head into my throat and cutting off my air. 
He was the first and most memorable of that night.