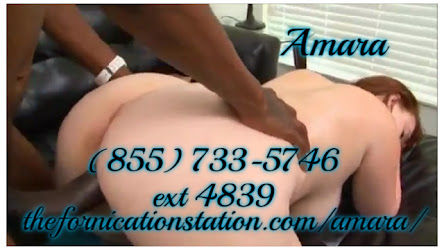 Amara Knows Your Secret 
You have a naughty little secret don't you? Do not worry, not only do I know your kinky secret, but I know how to give you exactly what you have been fantasizing about. A little Shemale phone sex. 
I have a very good friend named Ebony who has 34 DD's and a 12 inch working black cock. She is very fucking sexy and just loves to have a little white mouth on her cock. Now, I know you are nervous so I will help you. You can even pretend that I forced you. 
Tying you into a chair so you can not run while she pulls out her chocolate eclair. I will grab a clothespin and put it on your nose. Not only making you open your mouth but making it much easier to deep throat. Then, he is going to push that snicker bar deep into your mouth. Letting those big heavy full balls rest on your chin.