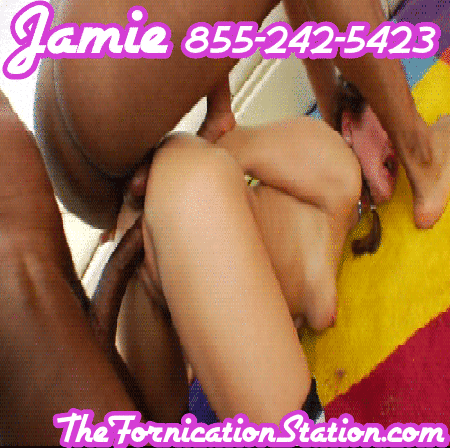 Last night my ass and pussy were stretched and fucked so hard by BBC. I couldn't pay my rent on time this month, and my landlord told me he would give me this month for free if I starred in a short film for him. I agreed to it immediately!
I showed up to the set where we would be filming, a seedy hotel room on the bad side of town. My landlord was already there with his camera. I got undressed and he took a few pictures of me posing on the bed. I assumed this would be a solo film or just my landlord filming himself fucking me. Then I heard a knock on the hotel door and my landlord told me my co-stars were here. He opened the door and two tall muscled black guys walked in.
They stripped and we started getting down to business. First I started stroking their cocks and sucking them, but then they started getting a little rough. Next thing I knew, one was holding my head while the other brutally fucked my face. His cock was so huge I could barely take it. I was choking on it and holding back vomit. Then they threw me down and started to fuck me. One took my ass and the other took my pussy. Their enormous hard cocks were sawing in and out of me, stretching me and making my holes gape. I wasn't used to being fucked by cocks so long and thick, my eyes were watering with pain, but I was turned on despite myself. With a few more strokes of their huge black cocks, I was cumming and squirting hard. This just made them fuck me even harder. They brutalized my ass and pussy and then pulled out and came all over my face.
I got free rent this month and my landlord suggested that maybe next month we could work out another deal. My holes were so sore, I really earned this free month!