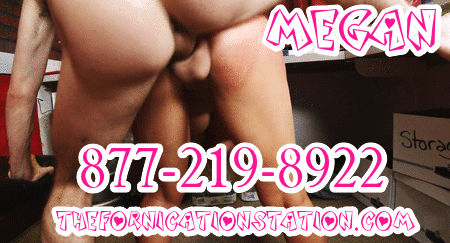 I'm never opposed to fucking for cash, but my stupid dad said I need to be a more "productive member of society" and get a "real" job. I decided to put on a tight little outfit and interview for a gas station job. The manager checked out my ass and tits when I walked in and I knew it would be cake. He wasn't bad looking himself.
         He took me to the backroom to ask some questions and kept staring at my crotch when my skirt slid up my thighs. "I could offer you the cashier position for minimum wage," he said, I rolled my eyes and chuckled. No way a hottie like me deserves minimum wage. I can make more whoring on the street.
         I uncrossed my legs exposing my bald pussy and said, "How about assistant manager, part time, and uhm 20 bucks an hour," I said slyly. He stared at my cunt with the bulge in his pants growing, "I could offer you that position if you do something for me." I told him that I'd love to and began sucking his meaty cock. I wanted him to fuck me raw right there on the dirty backroom floor.
         He pushed me on all fours and shoved his cock deep inside my used pussy! He smacked my perky ass over and over again while he violently fucked me on the grimy floor. I bet all the customers could hear his balls smack my clit as he pumped my cunt harder and harder! I turned around and took a shot of his thick cum and swallowed every drop. I can't wait to tell Daddy that I got the job!