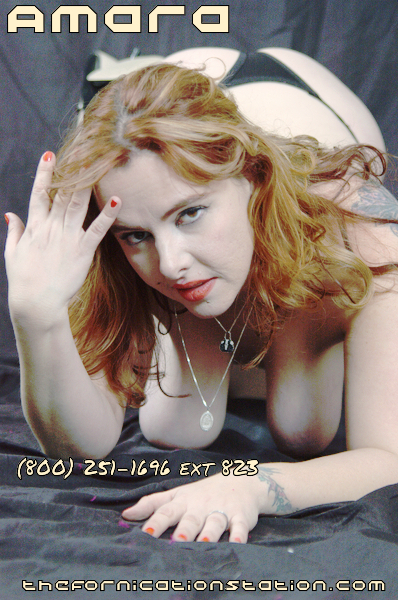 You missed my sweet pussy, didn't you? It's been so long since you pulled into our dingy little truck stop for an overnight. It's been too long since your cock's been sucked. I can tell by all that pre-cum dripping out. I know I'm the only whore you flash your lights for. You even came out of your way tonight; you needed your filthy fuckthing Amara. You're a little cuck freak, aren't you? You send me to any other trucker that wants me just so I can bring you my cum filled cunt to clean, and leave you my nasty panties.
Tonight, I've done my rounds, and you've already lapped all the cream from my pussy you could manage. Tonight, I want your cum to fill my slutty, sultry little mouth. I'm licking your cock from tip to base. You haven't showered in days; uncircumcised and disgusting. The blow we did together takes the edge off.
I'm swirling my nimble tongue around your swollen cockhead, flicking and licking until your balls are ready to blow. Not yet, baby. I'll suckle your hairy nuts, and even do a line out of your asscrack. I'm filthy. A fucking whore, and you, baby, are my dirty little fuck. After I've drained you dry, we smoke a fatty, and linger in the sweet smoke. The smokey tendrils mix with the raunchy stink of unwashed man, and cum dumpster coochie. You're smiling, stroking that cumsoaked cock back to life. You want to fuck my ass? You filthy fuck. Cut me a line, baby. I'm your whore, and you're my pervert.