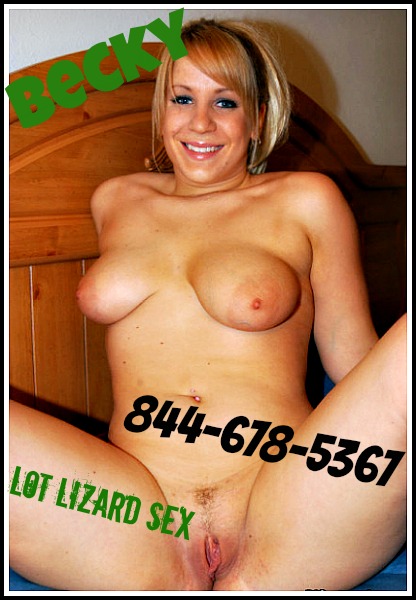 Okay so I am strapped for some cash this month. So after my night job, I went ahead and kept my stage name and made my way down the highway and stopped at a truck stop. I guess it literally pays to be a little skank whore like me.
I parked the car and hopped out and I was immediately greeted by men that had the smell of malt liquor on their breath. I told them my price- and I gladly even took the tips, without hesitation.
Not everyone was born being a nasty girl like me, it is really a talent if you think about it. Anyways I went from truck to truck getting my pussy hole and shit maker stretched and filled with whatever they could fit in my holes.
I choked on cocks letting my saliva run down my face as I got my throat fucked. Ass hole juices, pussy juices, saliva, and yummy cock juices all over me. I had sweat all over my body, I was working hard for my hard earned money and it was going great. The last man of the night wanted me to get super dirty though.
He made me earn every penny I made with him. I am such a dirty fucking skanky lot lizard, and I love having lot lizard sex. He made me get on my knees and bend him over. He shoved his ass hole in my face and made me lick him up. His ass hole was so bitter! 
I was going to be the best little slut that I could be. We were just getting started with how dirty we were going to be.