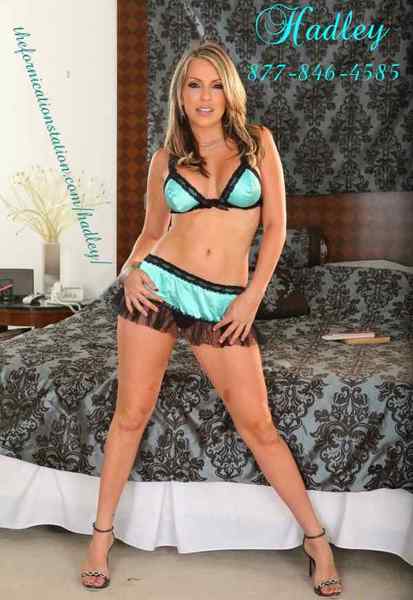 There's this sexy bitch I work with, she's a total sexy fucking whore when it comes to live phone sex. She sucks cock like her life depends on it, and that ass would make a grown man cry! I've been dying to get my face in her pretty little cunny! She's so sexy, soft, and smooth, my kitty drips thinking about her! We met up at a private party downtown, and I was so fucking excited to see the hot little slut there! So were a lot of the guys there, which was obvious in how stretched their zippers were. Their cocks wanted her cunt as bad as I did!
We were getting our drink on when the guys started pulling and tugging at our outfits, flirting and shit. So This bitch hops up on the table, rips off her dress and says "why be shy boys? We all wanna fuck!"
That's all they needed to hear to make it a big, crazy, free-for-all fuck! It was amazing to see someone so pretty get so fucked up! The sight of her gaped ass, stuffed box, and choking mouth made my cunt throb even as I was getting plowed by a huge fucking hunk of man rod.
Over and over again she took thick, chewy loads of baby gravy all over inside and out of her. Running in gooey rivlets between her tits, oozing from her holes, and painting her face thickly. I went down to slurp and suck every drop I could find inside her naughty not-so-little holes!
I fucking love partying with this bitch!