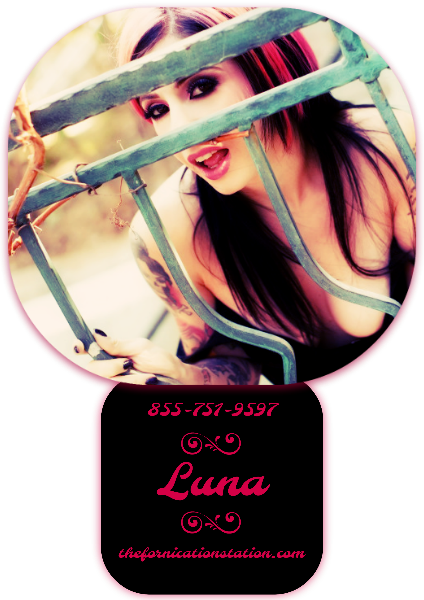 I was walking down the street minding my own business when I heard moaning, then a slap.  I was like, "What. The. Fuck."  I stopped and listened for a few seconds, I didn't hear anything, so I started to walk again.  I was only a few feet away from Tabatha's house when I heard it again, this time louder.  I had no clue what the fuck was going on, but I wanted to find out.  I stood there for about ten minutes then I heard someone call someone a "fucking cum slut".  Someone was having a good time, that was for sure.  I laughed a little bit then went back and knocked on Tabatha's door.
I had to wait for about five minutes before she opened up.  I went in and was telling her what I heard on my way to her house and she said, "Oh shit! I forgot to close the window.  How loud was it?"  I looked at her.  She said that she had a couple of 'friends' over and they were having some fun, but she didn't realize that they had been so loud.  We walked into her kitchen and there were a few guys sitting around drinking beer.  They all said Hi when she introduced me.
She didn't mention that she could be heard, so I did.  One guy almost spit his beer out.  I asked them what exactly where they doing, and finally one of the guys said, "Want to find out?" I looked at Tabatha and she walked up to me and started to kiss me.  It took me by surprise because Tab and I have been friends for a long time, and she had never kissed me before.  I kissed her back, one of the guys got behind me as he kissed the back of my neck, I could already feel him getting hard against my ass.  Another guy got behind Tab. 
We were just feeling each other up, my hands on her tits, her's going down into my panties to finger my clit, the guys pulling our clothes off.  Both her and I were bent right over her kitchen table and ass fucked.  Their cocks were so meaty.  They filled my ass up so nicely.  The only time I stopped taking a hard dick in my ass is when I was sucking off my ass juice and cum from their shafts before being slammed in my ass again and again.
One of the guys was the slapper.  He was slapping my ass and calling me names.  He would even have me repeat them to him until he filled my tight hole with all his hot cum.  For some reason it came into my head that the window was still open and I was wondering if anyone was listening to us.  Which just made the whole ass fucking party even hotter.