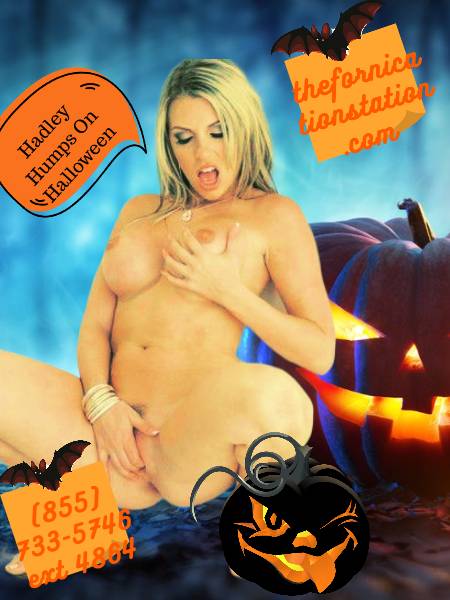 Cum dumpster Hadley always humps on Halloween. The dope and cash that flows from the freaky monster dicks is amazing. Men who never haunt my side of town are coming out for a night of play. Some have saved for weeks to seek out Hardcore Hadley and be part of the soul-shaking trains, orgies, and gangbangs that happen down here. The Tourists are leaving so the locals are ready to show their true dark side this time of year.  I'm ready for all the dick I can suck and swallow. So fucking ready to party like a badass. 
Harcore cum dump Hadley is so ready to take on all the cum I can get! The more vile and discusting a local can be the better for me! On all Hallows Eve when the veil is thin the wicked cum out of my men. Mesmerizing gangbang whore cunt leads them into the path of the unholy. Cemetery fucks and pumpkin patch pounding are common this time of year. My cum dripping onto the grave of a family member or stranger makes no matter.
Some men even love for me to take a spooky dookie on the consecrated ground. Did I not tell you that the freaks cum out to play on this evil day? I have been around the block a time or two, that much we all know to be true. My well-used cunt takes the cum even from a Mutt. That right devilish furry friend fucks run rampant in October. Hookers for hire that snort and blow and fuck Fido make the best dough.  I don't worry, it's all part of the Halloween fun. I'm a dirty sex game, I'm a winner winner, I'm the Halloween whore. 
SO tell me your dirtiest deed and how you would like to blow your seed.