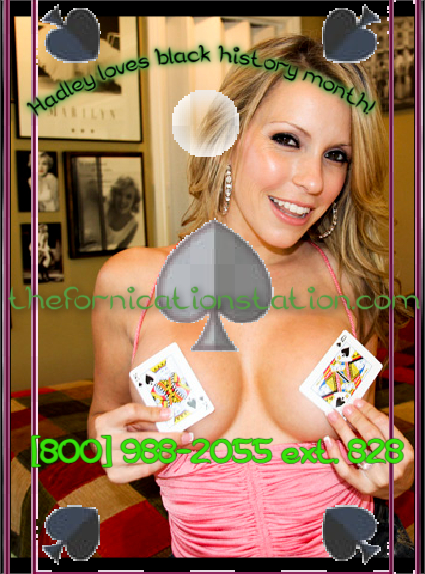 BBC sex stories for Black history month! I love a nice fresh from prison BBC and even though Spades were not invented by a black man they have become a cultural game for black people. The fact that they were able to appropriate a card game just like they appropriated white whore twats and ass makes me very cunt happy for the whole of the African Race! I have been called the Queen of spades not for my awesome card playing skills but because I love to play against black men who will beat me in a hand of strip spades. And I love to fuck a Black man who has been locked! A newly free dark skinned brother imprisoned with only white boy ass to fuck is my obsession! Mike was hired as a bouncer for the KiTKat. I recognized a man who had spent too much time locked up and wanted to change his black history with my pussy!

I love how my BBC sex stories help many white boys celebrate February, it always seems like men cum searching for my BBC creamy filled cunt during this whole month! And I was right about Mike, it had been too long since he got to slam so snow bunny holes! In fact I was his first white bitch that was female! I had set his black history to be a new snow bunny seeker! Within minutes of seeing me in my skimpy Uniform of sex work he was raging hard. No one could avoid the fact that this big Black adonis was sporting the biggest black boner! I asked him if he would play a hand of Spades in the back room on my break in a few minutes. I was sitting on the table snorting some good shit out of my vial! I looked up and he was on a mission!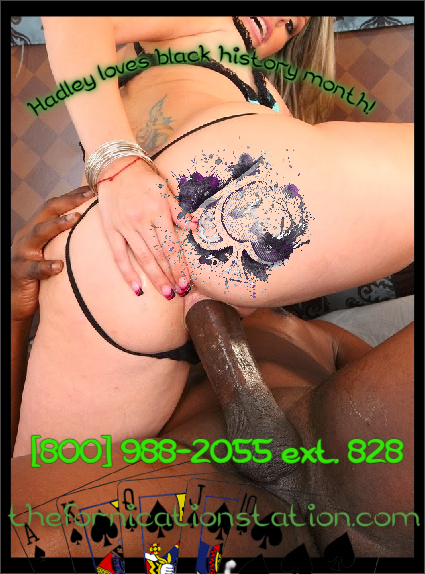 BBC sex stories of the past will never compare to how that Mandingo cock took no prisoners or how Mike threw me on my belly and went right for my pussy in two thrusts he was deep inside me and I was in Black cock heaven! Mike shoved what I can only guess was over a foot long black dick deep and tickled my cervix! I sprouted pussy juice in record time and then he grunted. I knew I was in trouble when he pulled out and slammed my Stripper whore ass cavity. I squealed in pain and delight! He granted  me two choices, one would be to swallow his load and two, would be to have his pent up load in my poop shoot! He went on to say no matter my choice I would be getting every fuck hole filled with his cum load! Happy Black history month! Love, your Black cock slut! I think next time I will wear my confederate flag bikini for him!