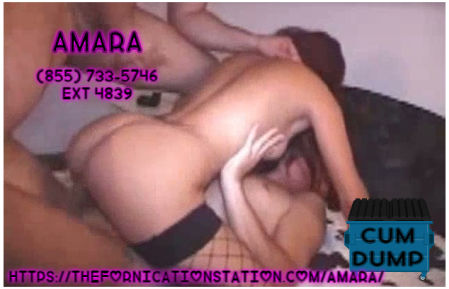 Amara lets you cum wherever you want.
Rent is due and I don't have it. So, I came up with a great idea. I made a sign that said Cum dumpster cum where ever you want for just $20 bucks and I headed for the truck stop
I knew that these men could not resist covering me in there hot sticky loads. That is what a slutty bitch like me deserves. Within 10 minutes I was sitting on the pavement surrounded by 5 giant truckers. All of them had their cocks in their hands jerking them, Taking turns smacking me with those shafts.
I knew I should feel shame but watching them squeeze those cocks over me made me really excited. I began to rub my bare pussy on the hot ground as the cum began to cover me. All five men jizzed all over my face and tits. Those hot loads covered my eyes mouth and dripped down my chin. Not only did I make rent I made money to pay my electric bill also.