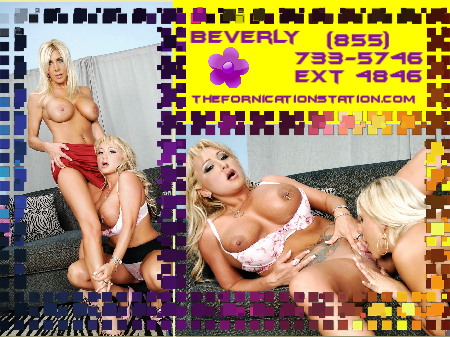 The only thing better than a trashy milf, is two of them. I am known as a BBC whore. I am one for sure. Nothing I love more than a big black cock jammed tightly in my cunt or ass. But I have a bi side. You can thank my daughter for that. I never ate pussy until I became a mommy to a sweet baby girl. As women get older, we become freakier. Honestly, we just need things to be kinkier as we age. I started playing with women besides my daughter when I was in my 40s. My daughter was a teenager then and spending more time with boys. I would seduce her friends, and sometimes even their mothers. Sally is a woman I have been hooking up with for years. We do not get together often, but when we do it is always a wild ride.
She shot me a booty text last night. I have not seen her since January. We text about once a week but hook ups are few and far between. It can be challenging to find us both home and alone at the same time. I bought a bottle of wine and invited her over. She is classier than me. I am a trailer trash whore born and raised in a trailer park. She is from the good part of town. She is married. Did I mention that? I usually only get to see her when her husband is on a golfing trip with his buddies. She was horny and wanting to eat some pussy and rim some ass. We had a few drinks and chatted before the clothes came off. Her husband might like to watch us sometime, but she always laughs at that suggestion. Wouldn't you like to watch your wife with another woman? Most men would. Personally, I think she is afraid to tell her husband she likes to eat the pussy and ass of an older trailer park whore. She is slumming sort of, I guess.
She can use me all she wants. Every time she eats my pussy, I get a sloppy wet pussy. I think she has had plenty of pussy in her life. My guess is she is at least bisexual but afraid of how coming out as polyamorous would affect her social standing. I have no social standing anywhere, so I do not care what people think. I will continue to be her dirty secret. I mean I am getting one hell of a hot time out of it.