I chose to cater to the fantastic side of all my clients tonight. My costume was a warrior princess outfit, and when I walked out toting that sword, and I did my pole dance with that sword in hand, it got men up out of their seats. With each little twist, turn, strut, flip, and tuck, the guys' mouths gaped wide. Before I knew it, I saw the manager's head nod in approval, and I was dragged off the stage by 4 sets of hands. The fellas took my sword from me and laid it gently on the stage. It seems each man there tonight had a pent-up dream of conquering a warrior maiden, and I allowed them that opportunity.
What fragments of garments I had left were quickly disposed of, and I found myself naked, laid and held across the top of 2 pushed-together tables by 4 sets of hands. They all took turns filling my pussy, mouth and sphincter with their lovely cum, and when they were done, they held me down for the crew to fulfill their own dominant fantasies.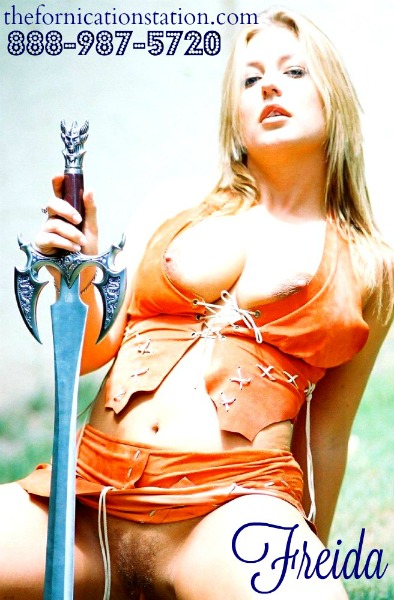 All-in-all it was an amazing night, and I look forward to many more nights like that at the club. I may just make the warrior princess my costume of choice and do it once a week.