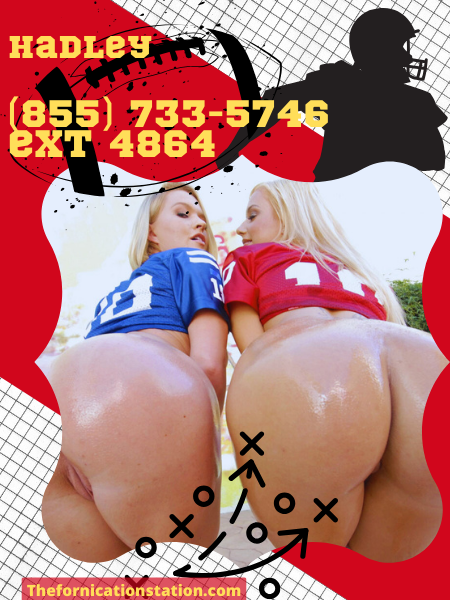 Sloppy wet pussy ready for football season and all the athlete cock I can get. I have made a bet with my sexy stepdaughter. We are going to fuck as many football players as we can. The goal is to take more hot loads at a single time than the other. Now she has an advantage over me, being the cheerleader whore she is.
But I have my ways about me that seduce young and older cock the same. Although going pro in the cream pie league is a big ass deal. I know the frat house down the street has a lot of college football player's cock to go around.  I do have quite a reputation for crashing after-game parties. And in reality, I have never been much of a fan of the actual game.
Go team give me the cream! 
It is those big meaty cocks in tight pants that I am after. And once you visit my sexline you will see just how much of a dumb bimbo cock whore I really am. This year I am excited to have this young girl fucking as many of the team as she can for me. The only rule to our cum competition is that there are no rules.  If you know me, I don't play fair. This blonde bimbo Momma will take home the most cum!  So, if you're looking for a hot and naughty cum filled cum eating cunt, give me a call and I'll make sure to give you the hottest creampie sex stories ever!