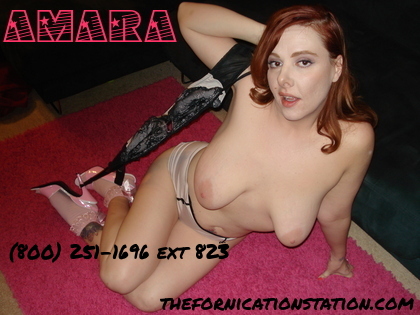 When my boss found out that I was turning tricks in the truck lot, I thought I was going to lose my job for good. He called me back into the office, and asked me to sit down real calm like. But let me tell you about my boss, because I have secretly always had a thing for him. And when I say a "thing", I mean a dripping wet cunt every time I laid eyes upon him. This time was no exception. So we sit down real nice, and he lit up a cigarette, and even offered me one. Who am I to say no to a gentleman? Though I don't know many of those.

He started by asking me gentle questions. How are my little ones? What did I do over the weekend? Do I have a second job? When I told him no, his eyes steeled over. And started to notice that he was straining against his pants, his cock must have either been huge or hard. I wasn't sure which, but in truth I was about to find out.

He stood, walked over to me, and grabbed me by my hair. He pulled me to my feet, and got nose-to-nose with my sweet slutty face. " Amara, you're telling me that you don't do anything after work for extra money? Are you telling me that you've never fucked any of our clients in the bathroom, or out in their cabs?" I was speechless, and ashamed for the first time in my little whore life. He must have seen the panic in my face, and the blush on my cheeks. He was tearing my blouse open before I knew what was happening, even though I tried to beg him to stop. My mascara ran down my cheeks as he bent me over his desk, and pulled out his cock. The answer my question earlier? Was both. He was hung like a fucking horse, they cash it, and harder Little Rock.

When he saw how slick my tight cunny was already, he growled. He shoved all 10 in so deep into my little cunt I swear I felt it in my throat. He covered my mouth so I couldn't scream. He fucked me raw, and hard.

His desk was banging heavily against the wall, but he didn't seem to care that people in the dining room would hear him. Maybe they all knew? When he was finished with me, and he had shot his fat hot load deep inside my pussy, he turned me around and lifted my chin up so my eyes met his. "If you needed extra money sweetie, all you had to do was ask. I'll see you after your shift tomorrow, here, in my office. You're my little cum dumpster now."

My shift was over, my work shirt was torn, and I hadn't worn a bra that day. He didn't seem real inclined to give me anything to cover up with, so I took my walk of shame through the dining room, smiling just a little bit to myself knowing how hard all the men were watching my tits bounce as I went.

I went right back out to the lot, and waited for the lights to flash. No man was going to keep me down, even though the only thing I could think about now was my boss using me the way he had in his office. Then again, I was nothing but a fuck toy, a cum dumpster like he said. I was meant to be used and abused; a proper slut.