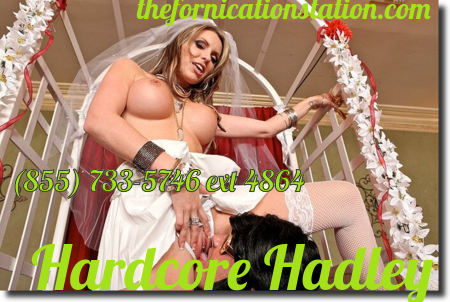 Hookers for hire are great wives! I should know I have been married for a few months to a great man. A wonderful sharing is caring man who knows that infidelity is hot. Even more when she is getting paid to take cock. My husband only married me because he loves to keep a good whore on his payroll. My brother and daddy think they will get less of my pussy than before. That they might but by marrying I now have access to even more fuck venues.
My wedding was the beginning of my new married whore adventures. You should have known I was not going to keep my pussy in my panties long! Our vows were set up in a Porn wedding chapel in Vegas. The whole thing was being filmed and I knew it! I went to work right away on Elvis mouth unloading my creamy cunt! The best tip for a Ordained Impersonator. Elvis is in the building to fuck a whore wife! And when I was done with his pussy drenched mutton chops, I let him fuck the bride for luck! 
Enjoy a gangbang whore spreading her married pussy all over town!