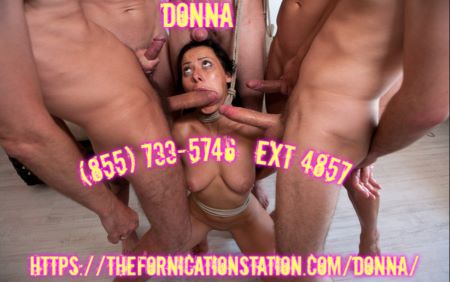 I am a nasty, dirty, Cum dumpster whore! The filthier things get, the better! I love it dirty and am up for just about anything! My neighbors were being so loud moaning and grunting and I knew these freaks weren't fucking without me! I walked in without knocking to see my neighbor's wife in a jerk circle as guys came all over her pretty little slutty face.
Of course, I needed in on the action and instantly dropped to my knees mouth open wide. I expected a creamy load covering my fucking face and all over these beautiful soft pump tits; however, I got a nice warm golden shower instead. God, I love the warm rush of piss dripping down my tits and stomach washing over my wet tight pretty pink cunt.
After the first piss they all started pissing covering me from head to toe and allowing me to drink some. I was so thirsty and eager to be covered that I barley realized the shit that was going on over with my neighbor. She was spreading ass cheeks and taking hug logs straight out the ass and eating every drop. Tis greedy slut wasn't going to share good thing I'm a go getter. I grabbed my neighbor and spread her cheeks and let his push that shit right in my mouth, and I smeared it down my tits. Next thing I know there were a bunch of rock-hard cock fucking me everywhere. My shitty titties had a cock gliding in between. My ass and pussy had two massive cocks stretching me out while I chocked on one face fucking my whore hole. I would beg for more, but my mouth was kind of full!