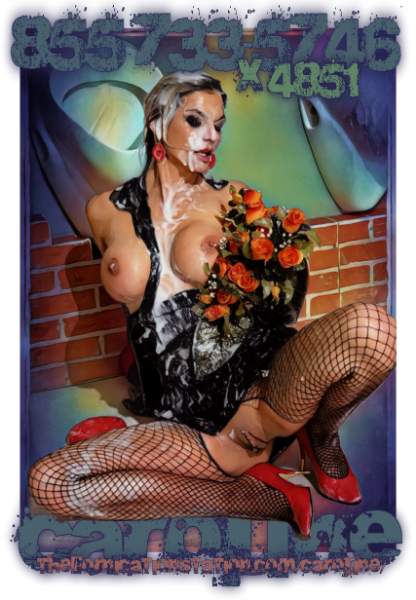 You guys already know that I'm the cum dumpster queen, but now it's fucking official!  I made more men cum all over me in one night than most women do in their entire lives.  I was showered in shaft juice and basically took a bukkake bath last night at the truck stop by my trailer park.  I had so many truckers jacking off all over me, I couldn't count them all!  Luckily, that wasn't my job.
All I had to do was please every pecker that came my way, complete with taking the cum shot.  A couple of them got so hot that they couldn't help busting their nuts inside of me and filling me up with their hot and gooey creampies.  Most of them did it right though and blasted me with their sticky ball batter.  I was jerking and sucking, riding and fucking all god damned night long!  It was a hopping night at the truck stop, but it usually is whenever I'm there.
Some of the girls took a handful of spunk sprayings before tapping out, others were more 'bout it and got hosed down by more than a dozen dongs.  One cum guzzling slut kept swallowing all of the loads that she was given, that kind of defeats the purpose.  You'll never see swallowed semen again, at least creampies can drip out of your cunt for everyone to enjoy.  As for me, I took hot cock shots from sixty two guys and barely broke a sweat.  Everything I touched got all greasy and slimed up, even the lovely bouquet of roses I was given for being the truck stop bukkake queen.  That's cool, I always wear every drop of dick cream that drips its way onto me as a badge of honor!