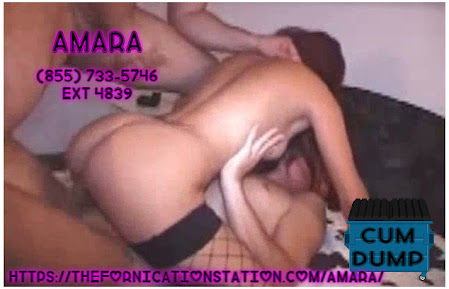 Amara Wants To Gargle With You 
You want to be a sissy slut, and I am a cock whore meaning we go together like peanut butter and jelly. Let me teach you how to be a cum dumpster with Cum eating phone sex. 
You and I are going to hit the town. I have the perfect outfit for you, A mini pleather skirt and a halter top. Maybe a cute little red wig to top it off. I am going to draw on your halter top cum dumpster. We will pick a guy and bring him right into the bathroom. Both of us get down onto our knees on that dirty floor as he pulls out that cock. 
Your mouth is watering isn't it? Let me teach you how to make him cum in your little sissy mouth. Once he cums I want you to swish it around your mouth coating it with his hot jizz. Before you swallow it.