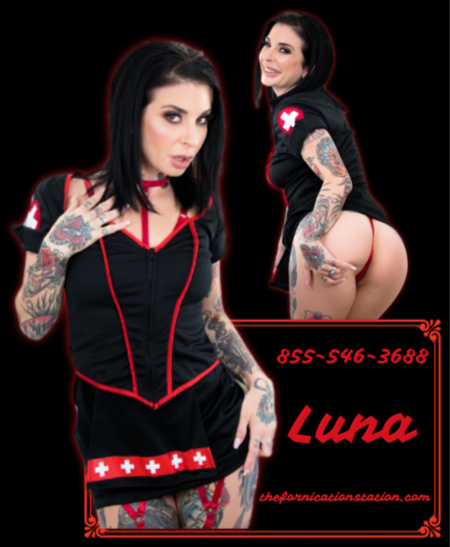 Of course I'm not a real nurse so if you are seriously injured do not come to me. Honestly, you would die, and I do not want to clean up that mess.  I did have some fun with my sexy RN uniform though.  One of my friend's Dad is in the hospital.  She wanted to go and see him before we hit a major party that was happening.  I didn't want to be late, but the guy was seriously sick.  At least that is what she told me.  
Hospitals smell horrible, plus I don't want to touch anything, and neither of us were dressed for a hospital visit.  She was dressed up as a slutty pregnant nun, and I was dressed up as a slutty nurse.  Not your typical Medical Unit visitor.  The looks that we were getting were priceless.  Once we got into his room he looked his daughter up and down and sighed.  When he looked me up and down he just smiled.  His roommate was checking us out too.
We stayed for about a hour then we got ready to leave.  He didn't want us to go yet, but there was that party and we didn't want to be late.  On the way out of his room his roommate asked me if I could do him a favor.  I told him that would be happy too, he asked if he could get a picture with me and if in one of them he could be pretending to slap my ass.  What a dirty old man this guy was, but I let him do it.  My friend took some pictures of us together and I told him that we would make sure he got them.  He gave us both a hug then we left.
As we were leaving we heard her Dad say to his roommate, "If you ever look at my daughter like that again I will beat the hell out of you." Both her and I started laughing.