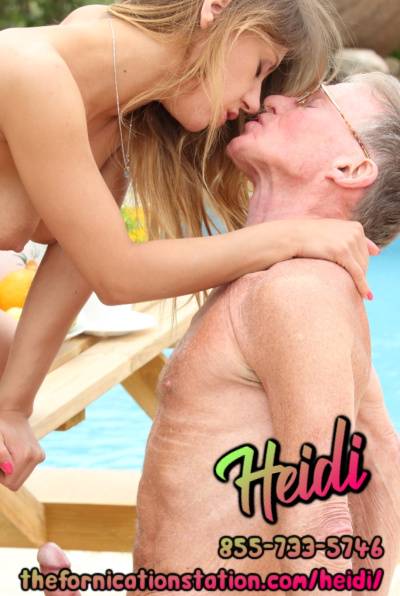 I swear all of the grown men in my town know that I absolutely love walking around with a cum filled cunt. If my panties aren't soaked and clinging to my hot little needy cunt it just doesn't feel right. The attention I get from literally everyone is also a big plus. It's like all the guys around town are dying to know what I'm wearing, and to catch a glimpse of my pretty white ass hanging out the bottom of my skirts!
Not a day goes by where I don't have some mystery hand slipping up my skirt as I walk down the street, it makes my pussy drip just feeling them paw at me with need. I love that they see me as hot enough to be at their service. I mean I get it, it just kinda makes me the town whore, but I really love it.
Especially the really old guys, a hot old man taking me just do something to my soul. Making me warm and fuzzy inside, just filling me with the intense need to be filled with cum and cocks!