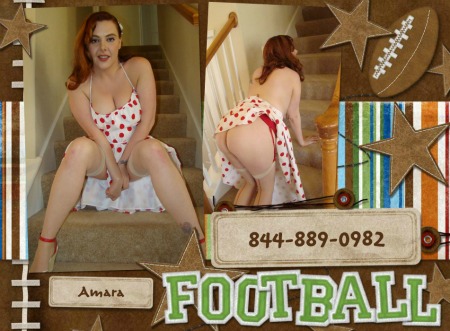 I love winning, but then again who doesn't?  We had a little get together to watch some football and I really got tired of not being noticed.  My girls were being noticed, some of them even made some money taking the guys upstairs to their bedrooms.  All I was doing was making drinks, cooking food, and sitting there. 
I decided enough was enough as it just isn't fair that Mom wasn't getting any and I could hear the girls upstairs making that money.  It was pissing me off!  I went upstairs and changed, came downstairs, and started to make a bet with a few of the fellas. 
The bet was that if I could get their cocks hard without touching them then they would have to fuck me.  They laughed but took the bet.  It took a little bit of doing, showing pussy and ass in many ways, but eventually it worked.  One of the guys didn't even wait until we could go into my bedroom, he fucked me right there on the steps.  I didn't mind, hell I never mind. 
At one point the game was forgotten and I was the only one scoring.