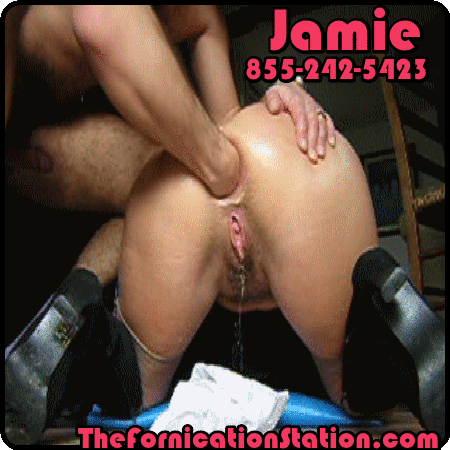 I'm the nastiest slut on the corner. Men come to me when they want a real whore who can take it all and who has no boundaries. A client hit me up because he had heard stories of what a dirty slut I am and that I'm willing to do things that a lot of girls won't. His fantasy was extreme anal fucking and fisting. He was in luck, because I'm a girl who loves being fucked in the ass.
We went back to his hotel room and warmed up with some ass fucking. Just his cock in my ass to get me loosened up and ready for more. Then he pulled out the lube and started lubing up my asshole and his hand. He started with just a few fingers at first. Then worked his way down to his wrist. It felt so fucking good I had to rub my clit while he fisted my slippery wet asshole. Soon his whole hand was plunging in and out of my gaping anus. I couldn't hold it in anymore and started to squirt hard. A stream of hot wet cum erupted from my pussy, soaking the floor beneath us. He knew I was a whore willing to do some crazy things, but this proved that I also loved to do them. How many other girls can boast that they've squirted from getting their ass fisted?
He stretched and tantalized my asshole in a myriad of ways that night. Taking turns from fisting and stretching my ass with toys to fucking it and dumping his cum in it. We did lines of coke in between and stayed up all night fucking and sucking each other. The room was trashed by the time we were done. I had soaked the bed in my cum from all the times I had squirted.