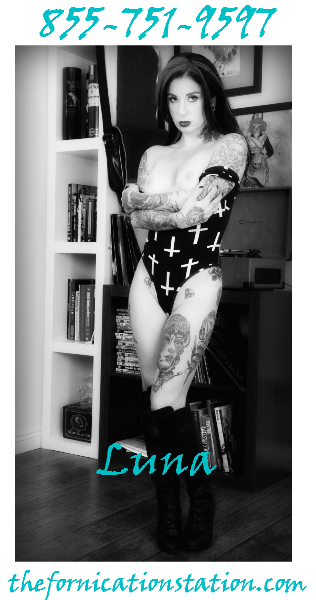 The thing about giving your pussy away to guy after guy is that you never know who the hell is going to be at the party.  Which is awesome because frankly I don't want to know.  I want them to fuck me, I don't want to get to know them.  From time to time, if I am craving a hard piece of meat and nothing is happening anywhere, I'll go to the local park and get dates.  I can't get arrested because I'm not doing it for money, I'm giving this shit for free as long as the guy can find at least two other guys to join in.
Some of the meth mouth whores get pissed when they see me, because they know guys will always go for the girl with all her teeth, unless dude has some sort of toothless fetish working.  Plus most of them look like shit, take a bath for christ sake! So there I was, trying to find what I wanted.  More than one guy was interested but I told them the deal, at least three of you or you get nothing.  This tends to piss some of them off but I'm not scared of them, I can take care of myself pretty fucking well.
It took a little time but I found what I wanted.  He made a couple of calls and got some guys to come down to a local motel.  I walked there, I never get in the car, fuck that.  I use the same motel for all these parties, the managers who work there know me pretty well by now and they look out for me so it is safer.  I get the room, text the main guy my room number then wait.
Three of them showed up almost at the same time so we started.  I had all three of them around me, touching me all over, I was grabbing cocks, stroking, my clothes were taken off and I was pushed to my knees.  I was working cock after cock, my pretty lips wrapped around one after another.  I was really getting into it when there was a knock at the door.  One of the guys reached over and opened it to let the fourth guy in.  I was getting up on the bed on all fours, the first dick was in me.  Pumping hard as one of the guys was getting in front of me so I could suck him off.  His cock was semi hard so I knew it was the new guy.  He didn't take long at all before his cum was coating my throat as I was getting the second cock shoved into my already used cunt.  I licked my lips then looked up, it was my Brother-In-Law.  I was like, "What the fuck Anthony?!?!?"  It wasn't like he didn't know who I was, you could clearly tell that it was me.  He got down off of the bed, grabbed his shit and left.
That didn't stop the party though, I just had fun with the three remaining guys.  As I was walking back home, make-up smeared, pussy throbbing as cum ran down my thighs to soak the top of my stockings, I was trying to decide if I should tell my sister or not.  I'm not sure what I will do but I plan on making my Brother-In-Law nervous about me telling for a long time.