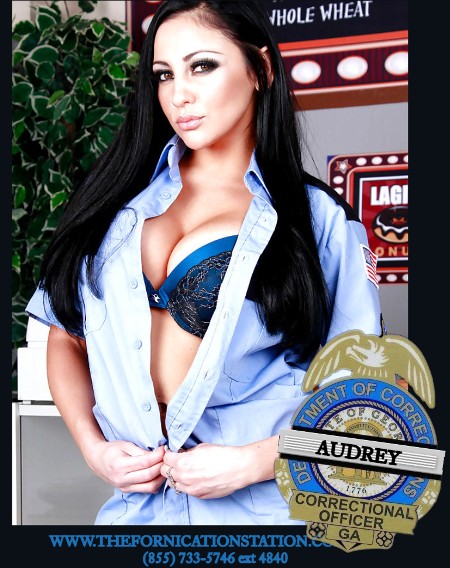 I got my shaved Sloppy wet pussy fucked by nice big and thick deprived tools! I rode their dicks in every position and made sure to clean my mess up off of their cocks after.. I do have a day job, I know surprising huh? I am a correctional officer at a state penitentiary.. There are so many big dicks in cages with no place to put their cocks unless they are willing to sacrifice their manhood. I get high outside of the pin and occasionally smuggle drugs in for them. The bigger the dick the bigger the deed.
Somehow I've become a sex slave for a kingpin and his gang. Whenever I am covering their block I am dragged into their cell to have my holes treated like a drain for their loads. There is one sissy faggot who washes their laundry and tends to their needs whenever I am not around.. He is the one who cleans me up after the guys get through making me a Creampie slut! The kingpin definitely earned his position. He's got this big 14 inch monstrous piece of meat that's serving life in prison.
He's a major cartel runner and got caught up at the southern border. I am almost certain all of his minions, also known as gang members that run for him, had to have swallowed at least one of his loads in every one of their manholes. What Pablo says goes and that means even for me! Just this morning I smuggled two kilos into the prison inside of my asshole.. For those who don't know yes your ass can take a fucking ruler and a half of meat if it had too.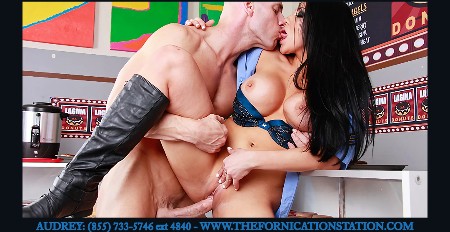 I was bent over in the showers having my asshole fisted. The guys took turns reaching for the baggies inside of me.. They stuff the drugs inside of the drains in the bathroom; this is the best place to stash since nobody flips the prison bathroom.. If ever we have a drill we are tossing mattresses and ripping pictures off the walls! I've been getting fucked by him and his gang for nearly 4 years.. This isn't the first gang I have smuggled drugs in for.. I used to stash the drugs under my silicone tits, it was a lot less than I am stashing now though.. I've had a few pregnancy scares but lucky for me contraceptives and abortions have kept me from being a prison baby mama. I am a well known Crack whore anal slut.. crack in a literal sense!