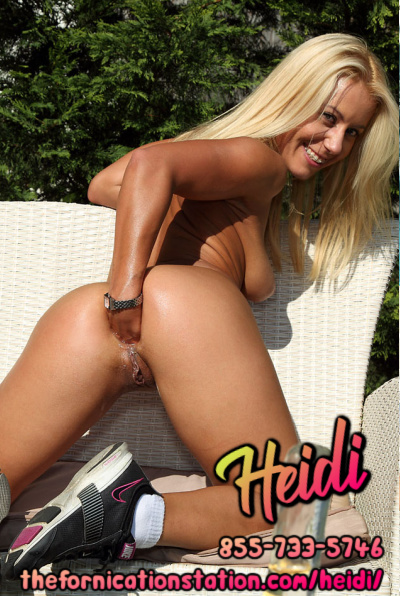 I just love the idea of being on a super naughty fisting phone sex call! I love the feeling of a hand sliding deep inside me, spreading me open, and making me moan like a dirty little slutty whore. It's one of the best feelings in the whole world that I don't even think I can give justice in explaining.  It's something about being spread open, having it slide past the entrance that's so taboo and just unheard of. Many girls don't even want more than just a few fingers in their holes. While I on the other hand drip at the thought of a whole fist sliding into me. Pumping in and out and I feel it gaping my hole. Fuck, it turns me into a needy little drippy slut.
I can hardly even think straight just writing about it. Have you ever tried fisting? Tried sliding your hand or multiple fingers deep into a girl? Did she like it? DID YOU!? Fuck does it get my motor going, if I was a kitten I'd probably be purring like crazy. But instead, I get to sit here with an achy drippy pussy just waiting for someone to come take advantage of my weakness!
I know, I know, I can put my own fist in my  holes and play. But it's just not the same, I get off so much harder and better when someone else is invovled making it even kinkier and naughtier. Just between us, I've always had this wicked insane fantasy about my Daddy or older brother fisting me! Shoving their hands so deep insdie me that I just cover them in my sticky warm ooey gooey cum! Fuck I want it so bad!